About MD - Dr. Anjaiah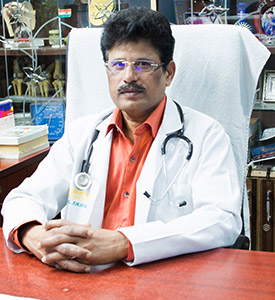 Dr. Anjaiah S is an acclaimed name in the field of orthopaedics. He deals with problems related to the musculoskeletal system which concerns the correction of spinal and bone deformities in children and adults. Dr. Anjaiah has been in practice for the last 22 years.
Dr. Anjaiah is also a stem cell transplant surgeon who has acquired training in orthopaedic surgery and stem cell transplantation from some of the most prominent institutes. Apart from being known as one of the most distinguished stem cell transplant surgeons in the country, he has also performed an extensive number of knee replacement surgeries. He studies every patient's case with extreme accuracy, followed by recommending the right treatment for best results.