About us - Sai Sanjeevini Hospitals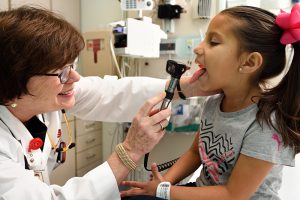 We would like to introduce ourselves as Sai Sanjeevini Hospitals, a unit of Singapanga Healthcare Pvt. Ltd. It has been providing health services to the people in need for the last 14 years. This health care organisation combines practical, proven research, cutting edge procedures and State-Of-The-Art treatment to produce excellent medical and lifestyle outcome for our patients. Our hospital and medical staff provide innovative medical care in a friendly, compassionate, community environment conducive to patient recuperation in a family atmosphere.
This 150-bed hospital is strategically located at Saroornagar, Plot No. 7, Narasimhapuri Colony, Kothapet, Saroornagar, Hyderabad.
Sai Sanjeevini Hospital is being spearheaded by Dr. S. Anjaiah, M.S. (Ortho) who is also the Director of the Company hails from the Nalgonda District of Telangana. He has been in the medical field for the last 20 years and has carved a niche for himself in the area of health care. He is young, compassionate and dedicated.
He regularly participates in Workshops and Seminars both at the National Level and International Level to keep himself abreast with the latest developments in the field of Orthopaedics.
He is deeply rooted to the belief that "WORK IS WORSHIP"
VISION
To create a comprehensive and integrated world class healthcare facility with best clinical practices and cutting edge technology.
MISSION
To deliver world-class patient care services in a holistic manner to respect every individual with an emphasis on quality service and excellence at an affordable cost.
QUALITY POLICY
We are committed to abiding by ethical codes of practices and are responsive to the safety, welfare and needs of all our patients.
Continually improve upon its service offering to the patients through getting periodical feedback mechanism and acting upon the comments immediately.
OUR VALUES
Sai Sanjeevini Hospitals values "patient first", all the staff should listen to the patient needs first and maintain the values of the organisation.