ENT Treatment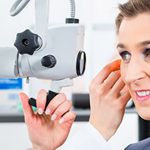 The ENT Department (ear, nose and throat or ENT) at Sai Sanjeevini Hospitals provides a full range of medical and surgical services for paediatric and adult patients with ear, nose and throat disorders and diseases. The experts at hospital offer consultation, tests and treatments for various ENT conditions.
Treatments available for ENT diseases are:
Otology/Neurotology (ear problems)
Audiology/Vestibular Lab
Laryngology/Voice Disorders
Head and Neck Cancer
Pediatric ENT
Rhinology (nose and sinus problems)
Procudures Available:
Otitis Media
Otology
Otosclerosis
Hearing Loss
Acoustic Neuroma
Sinusitis
Snoring
Rhinitis
Tonsilitis
Dysphagia
ABOUT THE HOSPITAL:
Sai Sanjeevini Multi Speciality Hospitals a unit of Singapanga Healthcare Pvt. Ltd has been providing health services to the people in need for the last 14 years. We provide a range of treatments with cutting edge technology for diagnostic and treatment purposes, with care and compassion. We believe that medicine and personal care are a great combination to help people recover faster and better. We also have a wide array of specialties including pulmonology, neurology, gynaecology and are pioneers among all Orthopedic Hospital in Hyderabad.