Maxillofacial Surgery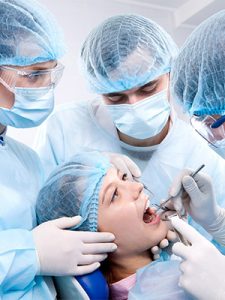 Sai Sanjeevini's maxillofacial surgery department offers splendid care for people who need implants, extractions or other surgical services, such as surgery for facial trauma, skeletal jaw deformities or preparation for dentures. Maxillofacial Surgery department works in line with the other dental specialities of restorative, orthodontics, and paediatric dentistry. This unit focuses on correcting problems relating to teeth, jaws, mouth and entire face.
Services offered by this department are:
Facial trauma, both hard and soft tissue
Facial deformity
Reconstructive surgery of the mouth and jaws
Surgical dermatology for face and neck cancers
Minor oral surgery
ABOUT THE HOSPITAL:
Sai Sanjeevini Multi Speciality Hospitals a unit of Singapanga Healthcare Pvt. Ltd has been providing health services to the people in need for the last 14 years. We provide a range of treatments with cutting edge technology for diagnostic and treatment purposes, with care and compassion. We believe that medicine and personal care are a great combination to help people recover faster and better. We also have a wide array of specialties including pulmonology, neurology, gynaecology and are pioneers among all Orthopedic Hospital in Hyderabad.