Nephrology Dialysis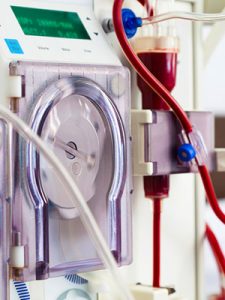 The Department of Nephrology accepts patients with any stage and type of kidney disease. Our goal is to provide the highest quality care while helping patients manage their condition. At Sai Sanjeevini Hospital we give complete care for patients having any nephrology disease. We look after patients with various ranges of conditions, involving diabetes and high blood pressure; genetic disorders such as polycystic kidney disease; and last-stage renal disease. We take utmost care in every step of a kidney transplant for a patient.
Dialysis for Kidney Failure
Kidney stones
Pathophysiology of Renal Injury
End Stage Renal Disease
Nephrolithiasis(kidney stones)
Hypertension
Plasmapheresis
PROCEDURES AVAILABLE:
CKD
Renal disorders
Renal artery stenosis
Nephritis
Kidney infection
Analgesic Nephropathy
Kidney stones
Nephrogenic Diabetes insipidus
Renal disorders
Disorders of acid base electrolytes
Hydronephrosis
Hypertension
ABOUT THE HOSPITAL:
Sai Sanjeevini Multi Speciality Hospitals a unit of Singapanga Healthcare Pvt. Ltd has been providing health services to the people in need for the last 14 years. We provide a range of treatments with cutting edge technology for diagnostic and treatment purposes, with care and compassion. We believe that medicine and personal care are a great combination to help people recover faster and better. We also have a wide array of specialties including pulmonology, neurology, gynaecology and are pioneers among all Orthopedic Hospital in Hyderabad.