Urology Treatment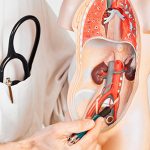 Urology combines management of medical (Non-Surgical) problem such as urinary infections, and surgical problems such as the correction of congenital abnormalities, renal calculi, BPH, Hypospadias, etc. and the surgical management of cancers.
The Department of Urology is dedicated to serving patients suffering from any and every type of urological problem. The department supports patients from the point of diagnosis to the treatment and after-care.
24 hours Uro Care with daily morning OPD.
Management of Urology emergencies
Endoscopic Surgeries of Prostate (TURP), Bladder Tumor*(TURBT) Ureteral Stones (URSL & PCNL)
Management of Urological Trauma Patients.
Stone Centre:
We boast of having state of the art complete stone management centre. It ranges from diagnosis the problem with the investigation like X-Rays, ultrasound, IVP & CT – Scan of the abdomen to Medical & Surgical Management of Stone Disease.
PROCEDURES AVAILABLE:
BPH
Renal Stones
Bladder Malignancy
Renal Malignancy
Stricture Urethra
PUJ obstructions
Nephrectomy
Bladder Prolapse
Hematuria
Interstitial cystitis
ABOUT THE HOSPITAL:
Sai Sanjeevini Multi Speciality Hospitals a unit of Singapanga Healthcare Pvt. Ltd has been providing health services to the people in need for the last 14 years. We provide a range of treatments with cutting edge technology for diagnostic and treatment purposes, with care and compassion. We believe that medicine and personal care are a great combination to help people recover faster and better. We also have a wide array of specialties including pulmonology, neurology, gynaecology and are pioneers among all Orthopedic Hospital in Hyderabad.