Neurosurgery Treatments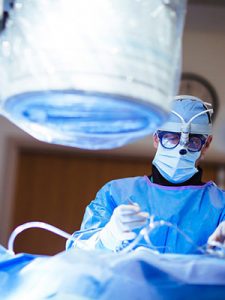 Neurosurgery department at Sai Sanjeevini Hospital is the surgical speciality pertained with the prevention, diagnosis, treatment, and rehabilitation of disorders which affect any portion of the nervous system including the brain, spinal cord, peripheral nerves, and extra-cranial cerebrovascular system. At Sai Sanjeevini Hospital, doctors treat neurological conditions using leading technology and the latest innovations and techniques in neurosurgery. Every surgery has a patient-centered approach, no two patients have the same injury and respond alike.
Treatments are available for:
Brain Injury Disorders
Malignant Tumors
Pituitary Tumours and Other Neuroendocrine Tumours
Spinal Disorders
Cerebrovascular Disorders
Pediatric Disorders
Movement Disorders
Pain Disorders
Peripheral Nerve Disorders
Brain Tumors
Procedures Available:
Brain and spine Injuries
Craniotomy
Subdural Hematoma
External Hematoma
Cervical Mylopathy
Thoracic / Lumbar disc Herniation
Internal Hematoma
Craniectomy
Decompressive Laminectomy.
Deep Brain Stimulation.
Endonasal Endoscopic Surgery
Endovascular Ebolization
ABOUT THE HOSPITAL:
Sai Sanjeevini Multi Speciality Hospitals a unit of Singapanga Healthcare Pvt. Ltd has been providing health services to the people in need for the last 14 years. We provide a range of treatments with cutting edge technology for diagnostic and treatment purposes, with care and compassion. We believe that medicine and personal care are a great combination to help people recover faster and better. We also have a wide array of specialties including pulmonology, neurology, gynaecology and are pioneers among all Orthopedic Hospital in Hyderabad.