Neurology Treatment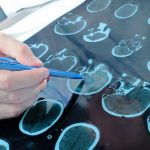 The Department of Neurology at Sai Sanjeevini Hospital carries provides clinical care for different neurological disorders, such as Alzheimer, forms of dementia, Parkinson's, epilepsy, and dystonia, Huntington's diseases, tremor, multiple sclerosis, headache, sleep disorders and neuromuscular conditions.
The neurologist at the hospital provide treatments such as:
Cerebrovascular disease
Demyelinating diseases of the central nervous system
Headache disorders
Infections of the brain and peripheral nervous system
Movement disorders
Neurodegenerative disorders
Seizure disorders
Spinal cord disorders
Speech and language disorders
PROCEDURES AVAILABLE:
Stroke
Seizures
Meningitis
Neuropathy
Myopathy
ABOUT THE HOSPITAL:
Sai Sanjeevini Multi Speciality Hospitals a unit of Singapanga Healthcare Pvt. Ltd has been providing health services to the people in need for the last 14 years. We provide a range of treatments with cutting edge technology for diagnostic and treatment purposes, with care and compassion. We believe that medicine and personal care are a great combination to help people recover faster and better. We also have a wide array of specialties including pulmonology, neurology, gynaecology and are pioneers among all Orthopedic Hospital in Hyderabad.