Gastroenterology Treatment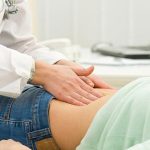 Doctors trained in conditions of the digestive system and liver (gastroenterologists and hepatologists) at Sai Sanjeevini diagnose, treat-conservative as well as surgically and prevent disorders of the pancreas, liver, gallbladder, esophagus, stomach, small intestine and colon. Sai Sanjeevini hospital has resources that include the latest in endoscopic equipment and techniques.
The gastroenterology department provides a comprehensive service for the diagnosis and care of patients with a wide range of gastroenterological conditions including:
Comprehensive inpatient services for general gastroenterology and hepatology
Specialist clinics for general gastroenterology, hepatology (liver disease)
Dedicated out-patient department and endoscopy unit for day care procedure
Direct access endoscopy for gastroscopy and flexible sigmoidoscopy
Procudures Available:
Gastroenteritis
Esophageal Diseases
Pancreatic Diseases/Disorder
Inflammatory Bowel Diseases
Gastro esophageal Diseases
Chronic Constipation
Motility Disorders
Chronic Heartburn & Swallowing Disorders
ABOUT THE HOSPITAL:
Sai Sanjeevini Multi Speciality Hospitals a unit of Singapanga Healthcare Pvt. Ltd has been providing health services to the people in need for the last 14 years. We provide a range of treatments with cutting edge technology for diagnostic and treatment purposes, with care and compassion. We believe that medicine and personal care are a great combination to help people recover faster and better. We also have a wide array of specialties including pulmonology, neurology, gynaecology and are pioneers among all Orthopedic Hospital in Hyderabad.