Orthopedic Treatment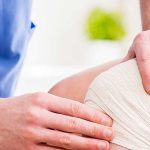 The Orthopedics Department at Sai Sanjeevini Hospitals provides technologically advanced management of the entire spectrum of musculoskeletal (bone and soft tissue) related disorders.
At Sai Sanjeevini Hospital the orthopaedics department provides patients with adequate diagnosis and effective treatment for simple to most complex orthopaedic cases. The hospital provides complete orthopaedic care, specialising in the surgical and non-surgical treatments. Treatments including the spine problems, shoulder and upper extremity, hip and knee joints, including total joint replacements for hip and knee, foot and ankle trauma and fracture care, arthroscopic surgery, sports medicine, degenerative diseases, infections, tumours, congenital disorders and paediatric orthopaedics.
Joint Replacement is a procedure which makes the arthritic joints pain free so that one can get back to pain free mobility and carry on the usual day to day life. Our joint replacement team comprises of Surgeons who are exclusively trained in Joint Replacement.
Procedures performed at the Institute include:
Hip Replacement
Knee Replacement
Foot and Ankle Surgeries:
The management of deformities of the foot, rheumatoid foot, diabetic foot, ankle instabilities, etc.
Bone and Soft Tissue Surgery:
Including limb salvage surgery is done in appropriate cases. Services are provided by highly motivated and trained professionals in the field of the congenital abnormalities, limb lengthening and limb deformities.
PROCEDURES AVAILABLE:
Fractures
Ligamentous Injuries
Skeletal Infections
Hip Replacement
Knee Replacement
Shoulder Replacement
Elbow Replacement
Ankle Surgeries
Mono / Polyartheritis
Skeletal Tumors