Trauma Care Treatment
Trauma refers to critical injuries to the body. Trauma care is the treatment of severe or fatal injuries due to accidents, burns, and assaults, etc.
What is a trauma centre?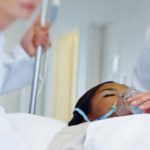 A trauma centre/ department is a specialised unit of a hospital that deals with the complete treatment process of any emergency trauma case. The centre provides special assistance and care to the patients admitted in the trauma care unit. The trauma care unit at Sai Sanjeevini Hospital is accredited and is headed by the best trauma care specialists in Hyderabad. We at Sai Sanjeevini Hospital assure you of reducing the likelihood of death or permanent disability to the injured patients.
Difference between Trauma Centre and Regular Hospital
The most important reason for a trauma centre to be different from a regular hospital is the 24-hour availability of a trauma resuscitation unit in the emergency department of the hospital, an operation theatre, lab & diagnostic testing, an emergency blood bank and pharmacy.
The trauma centre at Sai Sanjeevini Hospital has specially trained health care providers having long years of experience and skills in treating patients with severe injuries. These experts may include, trauma surgeons, neurosurgeons, orthopaedic surgeons, cardiac surgeons, radiologists and nurses.