Vascular Surgery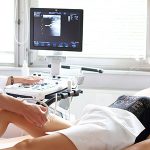 The department of vascular surgery at Sai Sanjeevini Hospital deals with the problems of the vascular system. The vascular system in the human body involves the arteries, veins and the lymphatic system. Vascular and endovascular surgeons at Sai Sanjeevini Hospital are specialised in performing vascular surgeries and restore good health.
Our expertise, along with our team approach and research enables us to deliver best treatments and successful results.
The vascular surgeons at Sai Sanjeevini Hospital perform much more than just surgery. They make sure patients with vascular health conditions understand all the options and treatment procedures thoroughly. They also try their best to treat the patients without using surgical alternatives if possible. Most vascular issues can be resolved with simple medication and exercises.
Our focus is to treat with minimally invasive and effective treatments as far as possible.
PROCEDURES AVAILABLE:
Abdominal Aortic Aneurysm
Aortic Dissection
Arm Artery Disease
Carotid Artery Disease
Atherocsclerosis
Deep vein thrombosis
Connective Tissue Disorder
Chronic Venus Insuffciency
Hyperlipidemia
Lymphedema