Plastic Surgery Treatment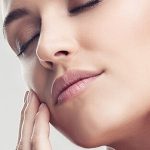 While considering plastic surgery, it is essential to choose the right hospital. Whether you are going for cosmetic surgery to improve your appearance or reconstructive surgery to correct birth, trauma and burn defects etc, you require a skilled and trained surgeon with excellent surgical facilities and an efficient monitoring staff.
Plastic Surgery is the area of medicine that involves defect corrections of the body. It also includes cosmetic improvement of certain parts of the body especially the face area. Apart from aesthetic enhancements, plastic surgery is also popularly used for correcting other physical defects caused due to trauma accidents. The Department of Plastic Surgery at Sai Sanjeevini Hospitals deals with treatments for any defects that affect your physical appearance.
Facilities and services par excellence:
The department of Plastic Surgery at Sai Sanjeevini Hospitals is equipped with Leica microscope, Pneumatic micro drill and cutting system and latest microsurgery equipment.
Sai Sanjeevini Hospital has a team of plastic surgeons with extensive expertise in treating congenital deformities, injury to body parts, nerve injuries, reconstruction of parts after cancer surgery, post burn deformity and others.
At Sai Sanjeevini Hospital treatments for craniofacial anomalies, complex head surgery, microsurgery and skull base surgeries are also available.
PROCEDURES AVAILABLE FOR:
Burn/trauma
Cleft palate
Cleft lip
Peripheral Disorder
Jaw reconstruction
Skin Graft